June 2023
Axios Expert Voices Roundtable Discussion in Cannes - Responsible AI: Combating Misinformation with Innovation | Axios June 2023
Axios Expert Voices Roundtable Discussion in Cannes, France – Responsible AI: Combating Misinformation with Innovation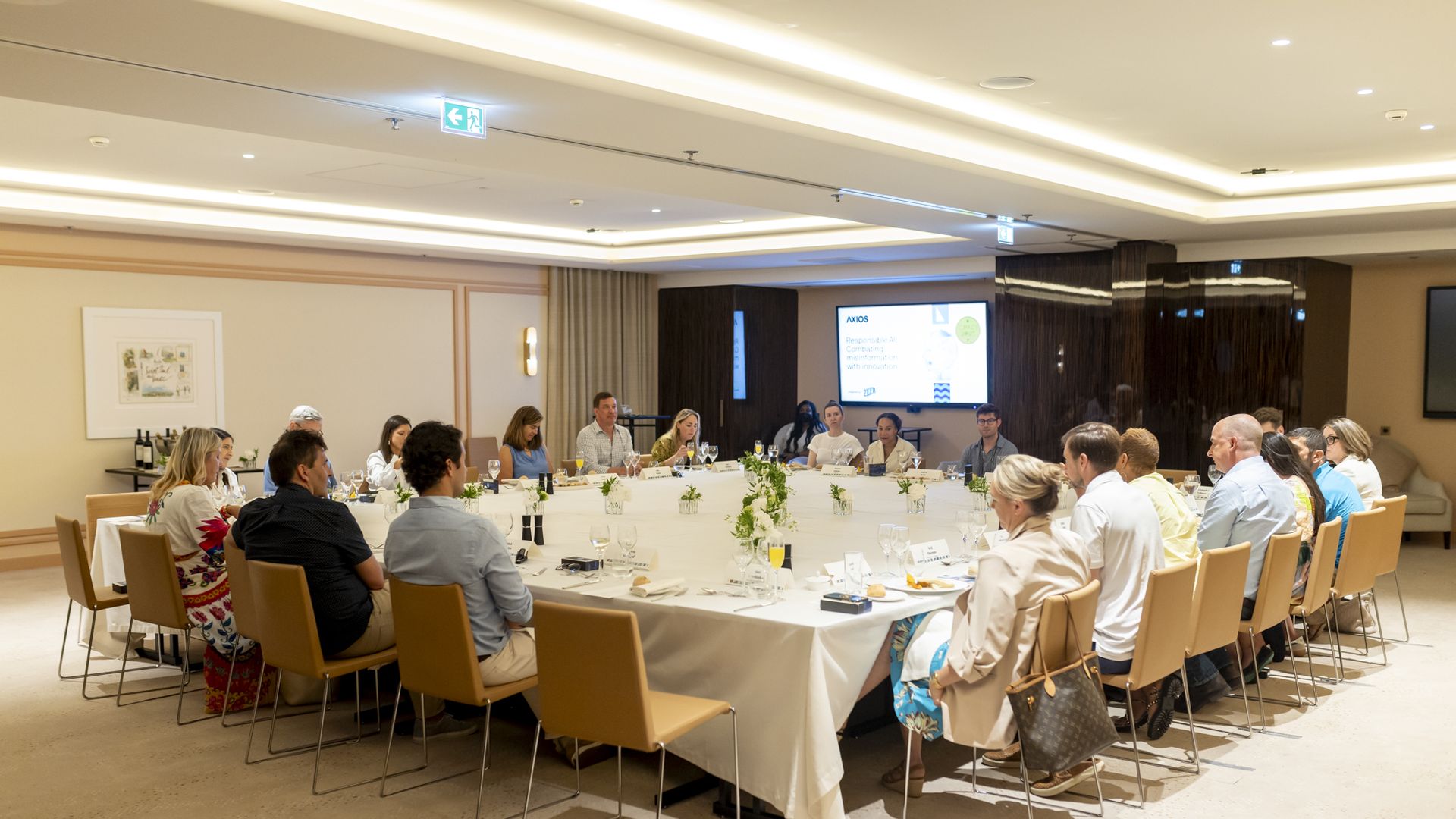 On Tuesday, June 20, Axios hosted an Expert Voices roundtable discussion in Cannes, France, convening high-level executives from the tech sector, agencies and brands. Guests shared their perspectives on building a framework for responsible AI that supports common values, such as fact-based journalism, responsible business and inclusivity. Axios senior media reporter Sara Fischer and Axios Pro Media Deals reporter Kerry Flynn hosted the conversation.
Attendees emphasized the importance of a collaborative effort from companies and industries to create guidelines around responsible AI use, especially as the rapidly developing technology raises concerns about its ability to spread misinformation and generate deepfakes of political figures.
Rich Raddon, co-founder & co-CEO, Zefr: ​

"

This is all synthetic content, right? It's all things that didn't actually happen that you can create narratives around. And because of it, I just think we are entering into a world that I'm not sure we have fully grasped what's happening…the fact of the matter is something needs to be done, because these are unbelievably powerful tools."
Chris Deri, chief corporate affairs officer & president, C‑Suite advisory, Weber Shandwick: ​

"

I think that there are lessons here for companies in particular and then the brands under them to not just be responding again tactically, but talking about how this changes their relationship. Does a brand now need to be a source of credible information about misinformation and disinformation, thereby admitting they may be a part of misinformation and disinformation? That's a completely different dimension of a relationship with a consumer."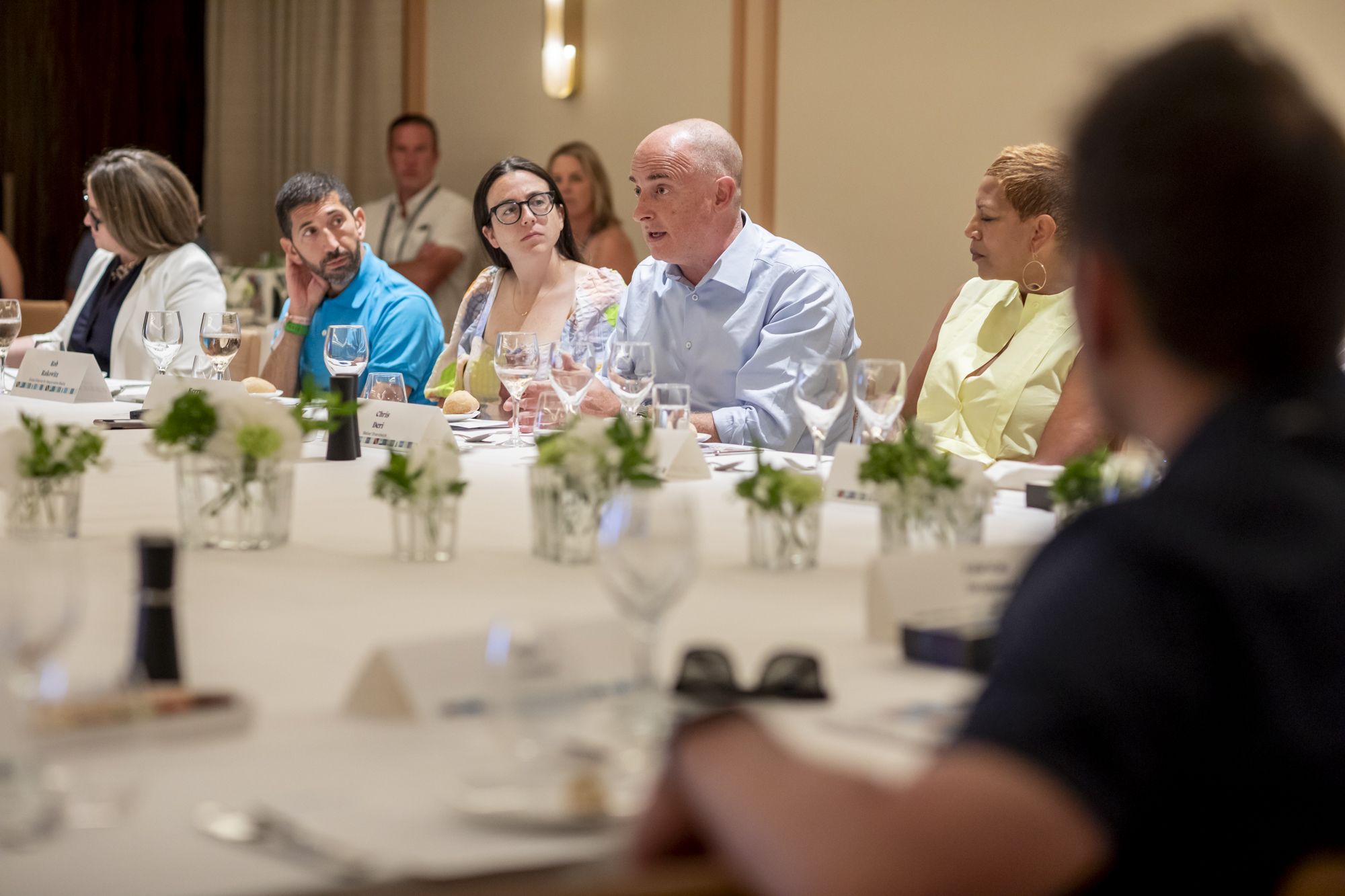 Jennifer Helm, head of advertising stakeholder development, Meta: ​

"

We're hopeful that good AI can help beat bad AI. I think that we should find some comfort in that. When it comes to political content, it is about keeping up with new trends…I think we're going to have to develop and learn along with the rest of the industry."
Mike Zaneis, CEO, Trustworthy Accountability Group (TAG): ​

"

What I'm encouraged by is the activity of…the companies. It always starts with the larger companies leaning in and saying, ​

'

we use AI for all of these purposes'…it doesn't take a hundred industry leaders to move the market. It takes a couple of key advertisers to move the market."
Beatriz Perez, chief communications, sustainability and strategic partnerships officer, The Coca-Cola Company: ​

"

We try not to act out of fear, but we also understand our accountability to make sure that we're doing the right things and have the mechanisms in place and working with the people who are truly the experts, because we are not the experts and we will make mistakes."
Thank you to Zefr for sponsoring this event.